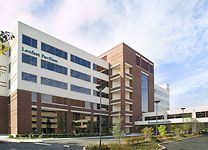 Abington Memorial Hospital is a leader in offering clinics providing low-cost or free primary health care at several sites in our community:
Ambulatory Services Clinic 1200 Old York Road, Abington
Appointments: 215-481-2180
Dental Clinic 1200 Old York Road, Abington
Appointments: 215-481-2193
North Hills Community Center 212 Girard Avenue, North Hills
Appointments: 215-572-0302
OB/GYN Center Abington Memorial Hospital 1200 Old York Road, Abington
Appointments: 215-481-6784
Abington Health Center - Warminster Campus 225 Newtown Road, Warminster
Appointments: 215-441-0380


Services include:
Bariatrics
Award-winning surgical program for weight loss patients, including a lifetime of follow-up care.
Bone
The Orthopaedic & Spine Institute offers complete care for bone, joint, spine, sports and hand issues plus rehabilitation.
Brain
Comprehensive care for stroke, brain and nerve disorders by highly specialized neurosciences experts.
Cancer
Fully accredited comprehensive center to diagnose and treat cancer and support patients and families
Heart
Cardiologists and cardiovascular surgeons offer some of the most advanced options in combating heart disease.
Maternity
One of the busiest maternity hospitals in Pennsylvania, our staff focuses on one-on-one care for moms and babies.
Business Services Mission Statement
The mission of Abington Memorial Hospital's Business Service Department is to effectively, efficiently and equitably bill the charges agreed upon by this institution to patients and/or third party payors and to collect these remittances in a timely and accurate fashion, consistent with our obligation to both maintain a positive cash flow for the organization and to adhere to the highest ethical standards. Patients of AMH will be treated with fairness, professionalism and compassion, regardless of ability to pay.