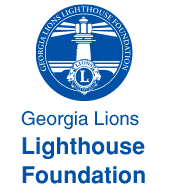 Sliding Scale
Lighthouse serves uninsured and low-income Georgians.

Vision Services: Vision Clinics, Vision Screenings, Eyeglasses, Diabetic Retinopothies, Corneal Tissue Transplants, Detached Retina Correction, Cataract Correction, Prosthetic Eyes

Hearing Services: Hearing Screenings, Digital Hearing Aids, Hearing Aid fitting, Follow up visits with an audiologist

Most of their services are provided at no cost to the client, with some services are provided on a sliding-scale based on need.

Eligibility for services: patients must be uninsured or underinsured and fall below 200% of the Federal Poverty Guideline.