Mission Community Medical Center
Address:
Orange, CA - 92867
Phone:
(714) 628-8888


In order to get more information on this clinic, click on the icons below. You may be required to join for free in order to access full contact information.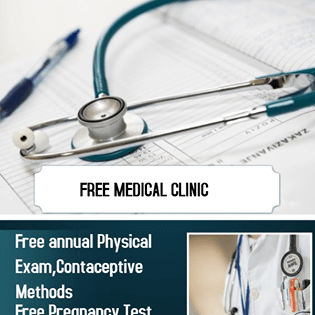 Free pregnancy test, free prenatal care, free family planning, free physical exam.
Premier medical center with services based in Family Practice, Pediatrics, Internal Medicine, Obstetrics & Gynecology, Prenatal Care, and a Free Medical Clinic.
Multilingual Staff:
ENGLISH, SPANISH, PERSIAN
Office Hours:
Monday : 9am-5pm
Tuesday : 9am-3pm
Wednesday : 9am-5pm
Thursday : 9am-3pm
Friday : 9am-5pm



Crowd Source Service Rates - Let Our Users Know If You Paid During Your Visit
Have you visited Mission Community Medical Center before? Let our users know, some cost details!
Attention
We cannot guarantee the clinic costs to be completely accurate. Costs are displayed for informational purposes for our users. We have compiled prices provided by users and online research. In order to obtain actual costs please contact Mission Community Medical Center directly.
Mission Community Medical Center Service Rates As Posted By Users And Research
This is not necessarily factual. Use this as a guide while you are reviewing this clinic.
| | | |
| --- | --- | --- |
| Date Added | Cost | Type |
| Apr 25, 2017 | $20 | Charged Sliding Scale |
© 2008 - 2017 Free Clinics - Free Clinics
All Rights Reserved.


FreeClinics.com provides Federally Qualified Health Centers, Sliding Scale/Income Based Clinics, Free Clinics. Most clinics listed in our database receive federal grants, state subsidies, or are owned and operated by non-profit organizations and provide services that are either free or at a reduced rate. For the most part these clinics are for low income persons or those without insurance.
Contact this clinic directly
Mission Community Medical Center

Orange, CA - 92867
(714) 628-8888