Oasis Of Hope Center
Address:

Grand Rapids, MI - 49504
Phone:
(616) 451-8868


In order to get more information on this clinic, click on the icons below. You may be required to join for free in order to access full contact information.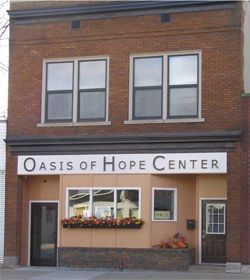 To provide hope through low-cost/free medical care and basic skills education to the economically disadvantaged and uninsured of the west-side of Grand Rapids, Michigan, in Jesus' name.
Eligibility:

- income below 200% of federal poverty guidelines
- NO health insurance coverage
- immediate need

MON: Clinic 9AM - 5 PM with Insurance Resource Center: 1PM - 3PM WED: Clinic 1PM - 6PM SAT: Clinic 8AM - 1PM



Crowd Source Service Rates - Let Our Users Know If You Paid During Your Visit
Have you visited Oasis Of Hope Center before? Let our users know, some cost details!
Attention
We cannot guarantee the clinic costs to be completely accurate. Costs are displayed for informational purposes for our users. We have compiled prices provided by users and online research. In order to obtain actual costs please contact Oasis Of Hope Center directly.
Be the first to add a price for services! No rates have been added.
© 2008 - 2017 Free Clinics - Free Clinics
All Rights Reserved.


FreeClinics.com provides Federally Qualified Health Centers, Sliding Scale/Income Based Clinics, Free Clinics. Most clinics listed in our database receive federal grants, state subsidies, or are owned and operated by non-profit organizations and provide services that are either free or at a reduced rate. For the most part these clinics are for low income persons or those without insurance.
Contact this clinic directly
Oasis Of Hope Center

Grand Rapids, MI - 49504
(616) 451-8868