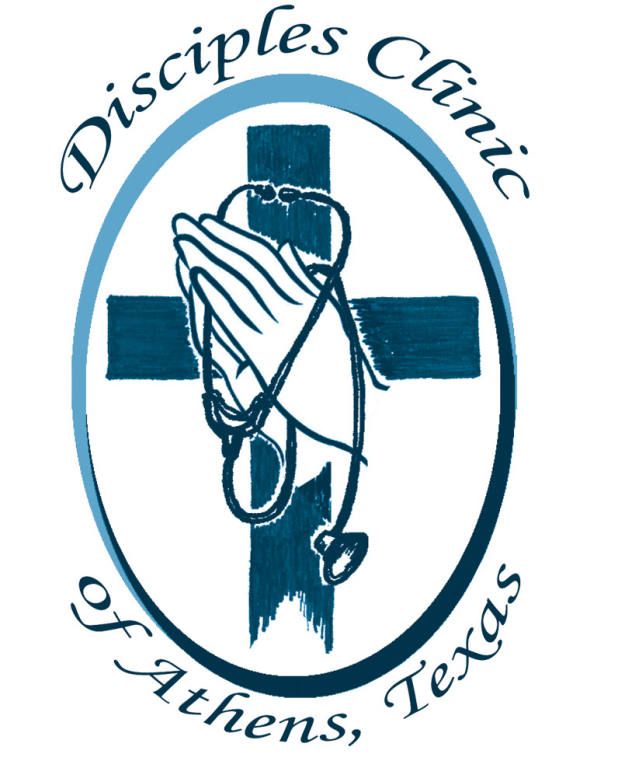 Our patients are those individuals with no health insurance or way of obtaining basic medical care. You must:

Live and Work in Henderson County, Texas.
Work at least 20 hours a week.
Have no insurance including Medicare or Medicaid.
Be between the ages of 19 and 64.
Total household income less than 200% of poverty level.
Pay a minimal co-pay based upon your income.

The Disciples Clinic of Athens, Texas, is a faith-based community health clinic located at 604 York Street, Athens, Texas. We anticipate opening the clinic around Oct. 1, 2009 to offer basic medical services for persons who live and work in Henderson County, Texas, who have no medical insurance or means to obtain basic medical services. We are a nonprofit corporation supported by donations and grants. A staff of volunteers and volunteer physicians and medical professionals dispense medical services at a nominal cost based on the patients ability to pay.

Originally started as an outreach ministry of First Christian Church in Athens, the clinic has become a nondenominational, community-wide effort to aid those in our community who are in need. The clinic has attracted much support from community leaders and physicians of all faiths.

By providing the basic medical services we can treat many conditions in a primary care setting which if ignored can lead to trips to the emergency room or a hospital stay.