Livingston Family Care Center
Address:
Pontiac, IL - 61764
Phone:
(815) 842-1441


In order to get more information on this clinic, click on the icons below. You may be required to join for free in order to access full contact information.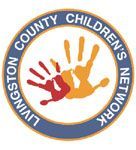 Office hours: 9:00 a.m. to 2:00 p.m., Monday, Tuesday, Thursday & Friday
11:00 a.m. to 4:00 p.m., Wednesday
Clinic hours vary

Services provided:
Livingston Family Care Center provides medical services to those who are uninsured (No IDPA or other insurances). The clinic hours vary as practitioners come on a volunteer basis. Referrals are made to local specialist as needed. The center also serves as provider for the Illinois Breast & Cervical Cancer Screening.

Livingston County residents only. Individuals must meet financial guidelines and be able to show proof of income.

This is a free clinic. Must meet financial guidelines.
Crowd Source Service Rates - Let Our Users Know If You Paid During Your Visit
Have you visited Livingston Family Care Center before? Let our users know, some cost details!
Attention
We cannot guarantee the clinic costs to be completely accurate. Costs are displayed for informational purposes for our users. We have compiled prices provided by users and online research. In order to obtain actual costs please contact Livingston Family Care Center directly.
Be the first to add a price for services! No rates have been added.