Peninsula Free Health Services
Address:

Blue Hill, ME - 04614
Phone:
(207) 374-5585


In order to get more information on this clinic, click on the icons below. You may be required to join for free in order to access full contact information.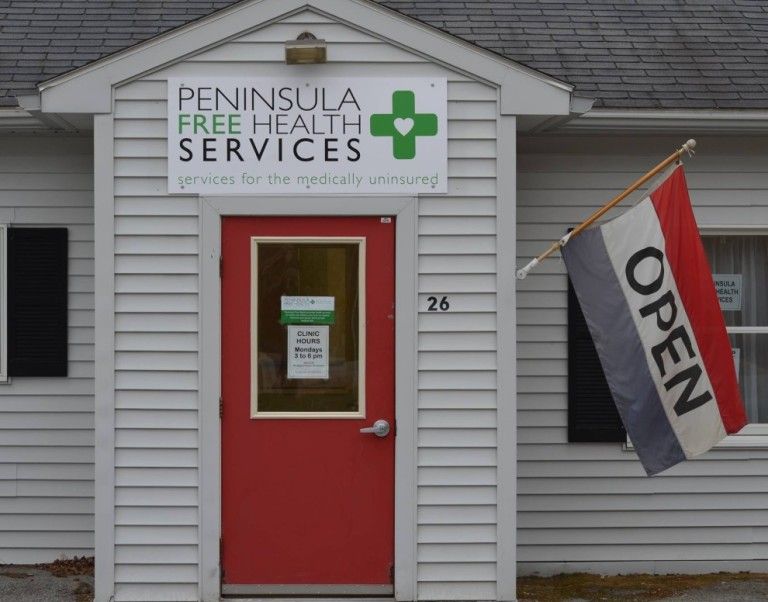 Peninsula Free Health Services are for adults and children without medical insurance. Let us be your primary care provider.
We provide referrals to medical services with reduced or no cost to you.
Hours of operation:
Due to a lack of volunteer doctors we are currently open the second Monday of the month and our hours are from 3 p.m. to 6 P.M.
Although appointments are not required, we encourage that they be made by calling 207-266-5009 or leaving a message at 374-5585 or using the email component on our Facebook page at Peninsula Free Health.


---
Crowd Source Service Rates - Let Our Users Know If You Paid During Your Visit
Have you visited Peninsula Free Health Services before? Let our users know, some cost details!
Attention
We cannot guarantee the clinic costs to be completely accurate. Costs are displayed for informational purposes for our users. We have compiled prices provided by users and online research. In order to obtain actual costs please contact Peninsula Free Health Services directly.
Be the first to add a price for services! No rates have been added.