San Elizario Clinic
Address:
San Elizario, TX - 79849
Phone:
915-851-5519


This clinic operates under a SLIDING SCALE model. This means that it MAY NOT be free depending on your income. You will be required to prove financial need in order to receive free services or services at a reduced cost. This is a health care center funded by the federal government. This means even if you have no insurance you can be covered. The center is also income based for those making an income. This health center can cover services such as checkups, treatment, pregnancy care (where applicable), immunizations and child care (where applicable), prescription medicine and mental and substance abuse where applicable. Contact them at the number provided for full details. San Elizario Clinic is a Community Health Center. San Elizario Clinic is a Health Center for Public Housing Residents. In order to get more information on this clinic, click on the icons below. You may be required to join for free in order to access full contact information.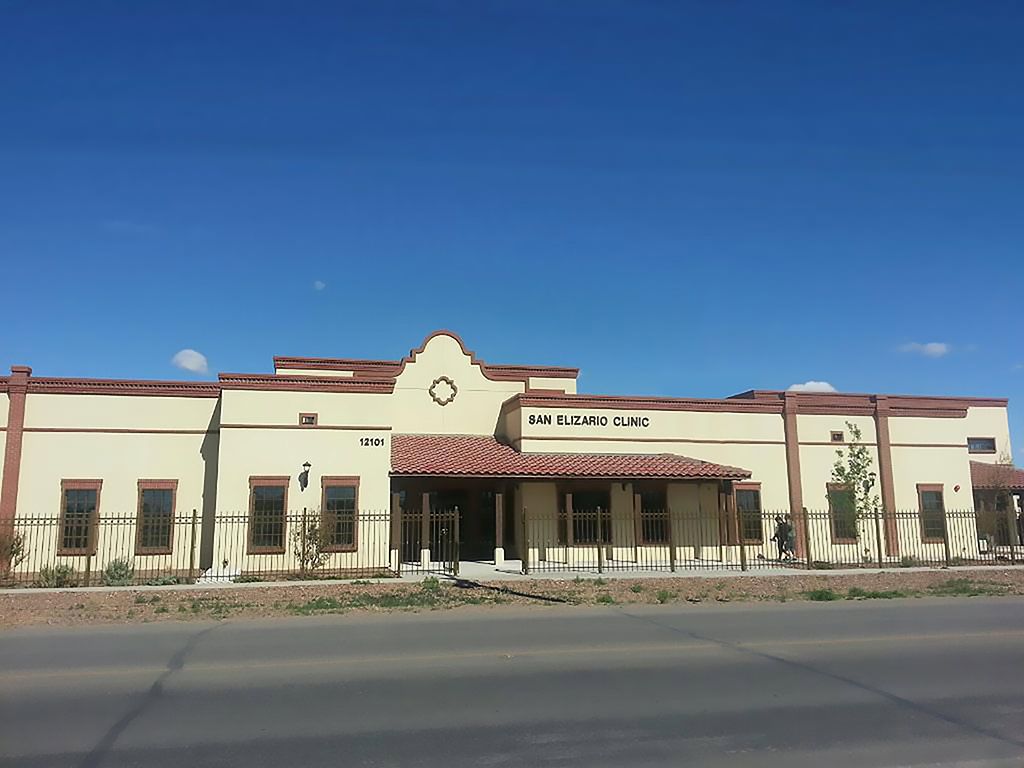 Sliding Scale
San Elizario Clinic Hours:
8 a.m. to 5 p.m., Monday - Friday
Pharmacy Hours:
9 a.m. to 5 p.m.
Lab Hours:
7 a.m. to 9:30 a.m.

La Fe requires that patients register to become members of our organization before receiving medical services.
La Fe offers specialized primary and preventive health care through traditional services such as immunizations, medical and dental care, and appropriate health-promotion programs.
La Fe has established a bilingual, multi-cultural, and qualified staff of medical, dental, and nursing professionals who provide service to our community with quality care, ťAlma, y Corazon Ł (Heart and Soul).


Located in the heart of El Paso County's historic and fast-growing Lower Valley, the La Fe San Elizario Clinic provides community members of all ages with full, family primary health-care services and dental care.
It also offers immunizations, well-child exams, sports physicals, and well-woman exams. In addition, it offers diabetes-prevention/ management education and smoking-cessation classes. This facility welcomes walk-in patients.
Our San Elizario-area community members also have convenient access to on-site clinic registration and laboratory departments.
All community members in need of information regarding the Affordable Care Act's marketplace can receive on-site registration assistance at this facility.
Thanks to support and funding from the Affordable Care Act, San Elizario residents will witness the grand opening of a new La Fe San Elizario Clinic in late 2014. The expansive, new facility will measure more than 17,000 square feet and be located just a few minutes from the facility's current location.
---
Crowd Source Service Rates - Let Our Users Know If You Paid During Your Visit
Have you visited San Elizario Clinic before? Let our users know, some cost details!
Attention
We cannot guarantee the clinic costs to be completely accurate. Costs are displayed for informational purposes for our users. We have compiled prices provided by users and online research. In order to obtain actual costs please contact San Elizario Clinic directly.
Be the first to add a price for services! No rates have been added.