Ogemaw Hills Free Clinic South Gray Road
Address:
West Branch, MI - 48661
Phone:
(989) 345-7880


In order to get more information on this clinic, click on the icons below. You may be required to join for free in order to access full contact information.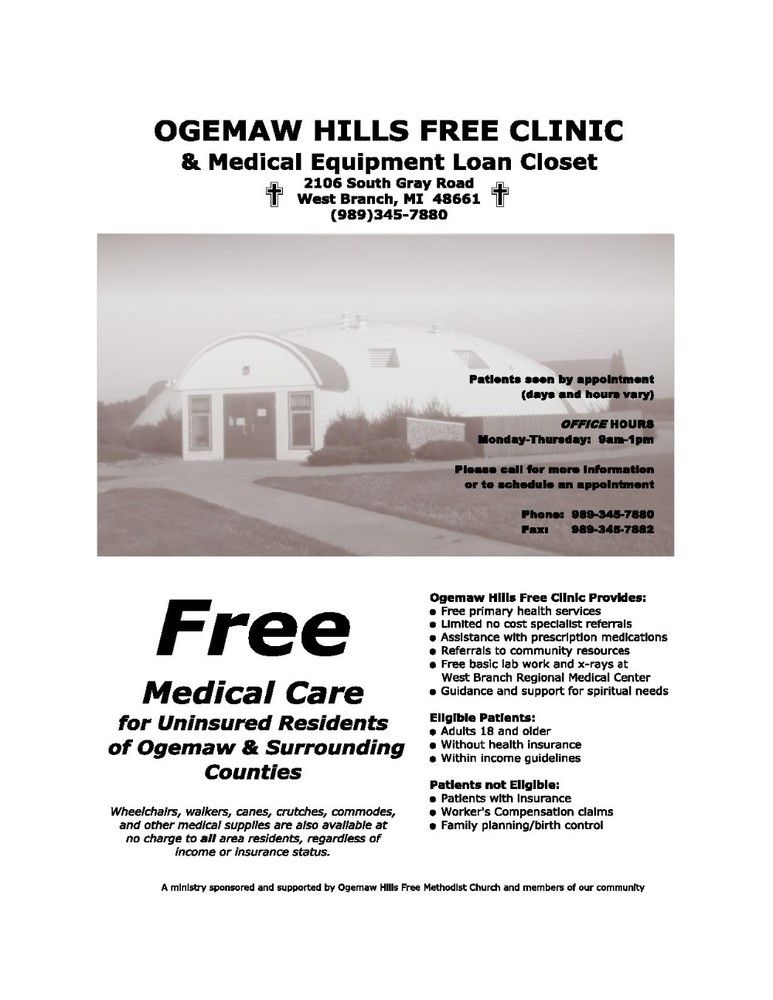 The clinic provides primary health care at no cost for individuals in the area who are without health insurance and meet income guidelines.
Call the office Monday-Thursday, 9am-1pm for more information or to schedule an appointment.

Crowd Source Service Rates - Let Our Users Know If You Paid During Your Visit
Have you visited Ogemaw Hills Free Clinic South Gray Road before? Let our users know, some cost details!
Attention
We cannot guarantee the clinic costs to be completely accurate. Costs are displayed for informational purposes for our users. We have compiled prices provided by users and online research. In order to obtain actual costs please contact Ogemaw Hills Free Clinic South Gray Road directly.
Be the first to add a price for services! No rates have been added.