Siouxland Community Health Center
Address:
Sioux City, IA - 51105
Phone:
(712) 252-2477
Office Hours
- Monday 8:00 AM - 8:00 PM
- Tuesday 8:00 AM - 8:00 PM
- Wednesday 8:00 AM - 8:00 PM
- Thursday 8:00 AM - 8:00 PM
- Friday 8:00 AM - 5:00 PM
- Saturday 10AM – 2PM
- Sunday closed



This clinic operates under a SLIDING SCALE model. This means that it MAY NOT be free depending on your income. You will be required to prove financial need in order to receive free services or services at a reduced cost. This is a health care center funded by the federal government. This means even if you have no insurance you can be covered. The center is also income based for those making an income. This health center can cover services such as checkups, treatment, pregnancy care (where applicable), immunizations and child care (where applicable), prescription medicine and mental and substance abuse where applicable. Contact them at the number provided for full details. Siouxland Community Health Center is a Community Health Center. In order to get more information on this clinic, click on the icons below. You may be required to join for free in order to access full contact information.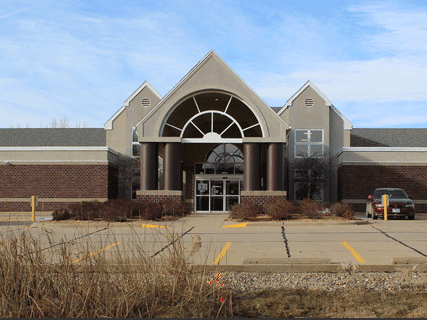 Sliding Scale
Siouxland Community Health Center offers a Sliding Fee Discount for our established patients under 200 percent of the poverty level, also, accept Private Insurance and Medicaids: South Dakota, Iowa and Nebraska.

Documents used for income verification:
    Most recent tax return or W-2 (If reflects current income)
    Wages, most current pay stub(s), last full month
    Unemployment benefits
    Workman's compensation
    Social Security Benefit Statement
    Child Support – Divorce decree
    ADC / FIP Statement
    Rental Income
    Retirement benefits – Pension
    Bank Statement
Hours:
Mon – Thurs: 8am – 8pm
Friday 8am – 5pm
Saturday 10am – 2pm
*Open 10am first Thursday of each month.

---
Crowd Source Service Rates - Let Our Users Know If You Paid During Your Visit
Have you visited Siouxland Community Health Center before? Let our users know, some cost details!
Attention
We cannot guarantee the clinic costs to be completely accurate. Costs are displayed for informational purposes for our users. We have compiled prices provided by users and online research. In order to obtain actual costs please contact Siouxland Community Health Center directly.
Be the first to add a price for services! No rates have been added.