Wayne Hope Medical Clinic
Address:

Westland, MI - 48185
Phone:
(734) 710-6688


In order to get more information on this clinic, click on the icons below. You may be required to join for free in order to access full contact information.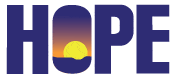 Our clinics provide free primary medical care to uninsured and under-insured patients.


New Patients:
To become a new patient at the Wayne Clinic
    Call 734-710-6688 on Friday mornings beginning at 9:00 am for a Saturday appointment.
    Appointments are made one day in advance and are made on a first call- first served basis.
    Please do not leave a message. We operate on a volunteer basis and do not have the staff to return these calls.

Also, if possible, bring the following documents:
    Medical records from last 2 year
    Prescription bottles
    Federal tax form 1040 for the previous year
    Medicaid denial letter, if you've applied in the last 2 years
    Social Security benefits letter
    Pension benefits letters
    A $5 donation for service - requested, but not required
Hours of operation:

    9 am-2 pm Tuesday and Thursday
    8 am-1 pm Saturday
    Third Tuesday each month: 9 am to 8 pm

Crowd Source Service Rates - Let Our Users Know If You Paid During Your Visit
Have you visited Wayne Hope Medical Clinic before? Let our users know, some cost details!
Attention
We cannot guarantee the clinic costs to be completely accurate. Costs are displayed for informational purposes for our users. We have compiled prices provided by users and online research. In order to obtain actual costs please contact Wayne Hope Medical Clinic directly.
Be the first to add a price for services! No rates have been added.