Adelante Healthcare Center Support Office
Address:

Phoenix, AZ - 85037
Phone:
(623) 583-3001
Office Hours
- Monday 8:00 am - 5:00 pm
- Tuesday 8:00 am - 5:00 pm
- Wednesday 8:00 am - 5:00 pm
- Thursday 8:00 am - 5:00 pm
- Friday 8:00 am - 5:00 pm
-



This clinic operates under a SLIDING SCALE model. This means that it MAY NOT be free depending on your income. You will be required to prove financial need in order to receive free services or services at a reduced cost. Adelante Healthcare Center Support Office is a Community Health Center. In order to get more information on this clinic, click on the icons below. You may be required to join for free in order to access full contact information.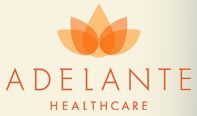 Sliding Scale
Adelante Healthcare offers a full range of primary and preventative health services for all ages and stages of life. They are committed to providing you the best care possible and helping you sustain your health and the health of your family.
Services Provided:
Family Medicine
Internal Medicine
Pediatrics
Women's Health
Dental
Integrated Behavioral Health
Care Coordination by RNs and Health Coaches
Specialty Behavioral Health
Lab Services
Pharmacy Services
WIC / Nutrition
Assistance Applying for AHCCCS and the Health Insurance Marketplace
If you are uninsured or underinsured, you may qualify for programs and services with reduced fees based on income and family size including the State's AHCCCS Program or Adelante Healthcare's Sliding Fee Program.
---
Crowd Source Service Rates - Let Our Users Know If You Paid During Your Visit
Have you visited Adelante Healthcare Center Support Office before? Let our users know, some cost details!
Attention
We cannot guarantee the clinic costs to be completely accurate. Costs are displayed for informational purposes for our users. We have compiled prices provided by users and online research. In order to obtain actual costs please contact Adelante Healthcare Center Support Office directly.
Be the first to add a price for services! No rates have been added.