Pediatrics of Batesburg-Leesville
Address:

Batesburg, SC - 29006
Phone:
(803) 532-2208


This clinic operates under a SLIDING SCALE model. This means that it MAY NOT be free depending on your income. You will be required to prove financial need in order to receive free services or services at a reduced cost. Pediatrics of Batesburg-Leesville is a Community Health Center. In order to get more information on this clinic, click on the icons below. You may be required to join for free in order to access full contact information.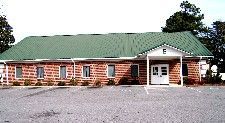 Sliding Scale
Services:

Pediatric:

    Allergies
    Asthma
    Strep throat
    Common cold
    Diarrhea
    Earache
    Fevers
    Flu
    Seborrhea, cradle cap
    Sore throat
    Stomach flu
    And many more


This Health Center is based on Sliding scale fees which are variable prices for products, services, or taxes based on a customer's ability to pay.

Such fees are thereby reduced for those who have lower incomes, or alternatively, less money to spare after their personal expenses, regardless of income

Hours:


Mon, Wed, Thu & Friday: 8:30 am - 6:30 pm
Tuesday 8:30 am - 4:30 pm


---
Crowd Source Service Rates - Let Our Users Know If You Paid During Your Visit
Have you visited Pediatrics of Batesburg-Leesville before? Let our users know, some cost details!
Attention
We cannot guarantee the clinic costs to be completely accurate. Costs are displayed for informational purposes for our users. We have compiled prices provided by users and online research. In order to obtain actual costs please contact Pediatrics of Batesburg-Leesville directly.
Be the first to add a price for services! No rates have been added.