Helping Hands Free Medical Clinic Mullins
Address:
Mullins, SC - 29574
Phone:
(843) 464-8750


In order to get more information on this clinic, click on the icons below. You may be required to join for free in order to access full contact information.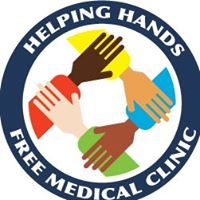 Provides basic primary medical care to the indigent of Marion County

Services Included
- Regularly scheduled visits
- Selective medications when supply is available
- Referrals to other local resources
- Patient education

Services Not Included
- Routine physicals
- Sports physicals
- Routine immunizations
- Any services provided by DHEC and the SC Health Departments
- Second opinions for persons seeking legal action
- The clinic has no control substance or narcotics


Eligibility

In order to receive health care at the Helping Hands Free Medical Clinic, you must first be determined eligible for services.

This is not a walk-in clinic; the screening process has to be done prior to health care being rendered.

In order to qualify you must:
- Be 18 years of age or older
- Not be able to receive Medicaid or Medicare
- Not be able to afford to pay for private insurance
- Meet established income guidelines
- Provide picture ID and Social Security card
- Furnish proof of all household income
- Be a resident of Marion County or surrounding communities


Items to Bring To Apply
- Wage statement / check stubs for monthly income
- Social Security Income / Disability check stub or statement
- Workman's comp: amount of proof or earnings
- Alimony or child support documents
- Retirement income statement
- Public assistance statements
- ADC
- Food stamps statement
- Unemployment income
- WIC proof statements
- VA Benefit income statement
- Investment income / interest income
- Housing assistance statements
- Housing rent/payment receipts
Crowd Source Service Rates - Let Our Users Know If You Paid During Your Visit
Have you visited Helping Hands Free Medical Clinic Mullins before? Let our users know, some cost details!
Attention
We cannot guarantee the clinic costs to be completely accurate. Costs are displayed for informational purposes for our users. We have compiled prices provided by users and online research. In order to obtain actual costs please contact Helping Hands Free Medical Clinic Mullins directly.
Be the first to add a price for services! No rates have been added.