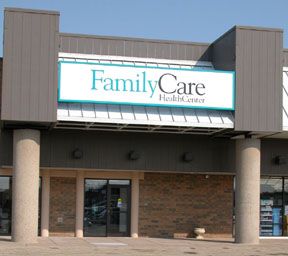 Sliding Scale
Clinic Hours:
Mondays through Thursdays 8:30am-7:00pm
Fri 8:30am-5:00pm

Services Provided: Adult, Adolescent and Pediatric Health Care, Women's Health and Prenatal Care, Social and Nutritional Services, Dentistry.

FamilyCare HealthCenter is a Community Health Center dedicated to providing high quality, cost effective health care to families, regardless of their ability to pay, with a special focus on women's health.
Services are provided through a team of physicians, physician assistants, nurse practitioners, nurse midwives, health educators and support staff in a manner that respects the dignity and uniqueness of the individual.
We accept most insurance plans (including Medicaid and Medicare) and services are available on a sliding fee scale for those who qualify.